Company Overview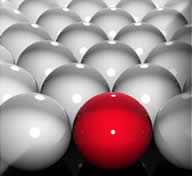 WERXE Engineering Ltd is a Zambian based organization that came into existence in 2012 and started its operations in Chingola in May 2012. The company was born out of the biggest ICT (Information Communication Technology) Company in Africa, Business Connexion (Pty) [South Africa], after the latter closed its Copperbelt operations following the global economic downturn in 2008; in 2009 Melrose Zambia was formed to continue the business operations until 2012, when WERXE Engineering Ltd took over all Melrose Zambia operations.
WERXE Engineering Ltd's business strategy is to partner with leading companies to deliver second to none world-class services and products to its clients.
WERXE Engineering Ltd service offerings are primarily focused on technology and general engineering consulting and business applications. WERXE Engineering Ltd collectively possesses extensive experience in the ICT and Engineering sector driven by quality assurance, customer satisfaction and innovation. This combination of intellect, experience and professional integrity creates a combination which can uniquely serve the organizational needs efficiently effectively and expediently.
The WERXE Engineering Ltd workforce and management consist of mainly seasoned engineers, technicians and management professionals with a vast experience in the mining and industrial engineering sector of the Southern African region.
Our Vision

To emerge as a leading company in the field of consulting, product delivery and service in the area of ICT and General Engineering.
Our Mission

We are committed to strengthen our position in the area of Engineering and ICT Services, providing innovative and leading edge solutions and services to our clients and customers.