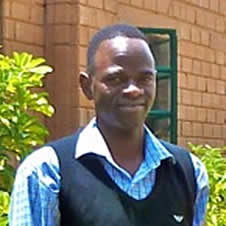 A word from the Vice Chancellor
Dear Prospective Student,
Choosing a University to study with is one of the most important decisions you will ever make. Since you have inquired about TRANS-AFRICA CHRISTIAN UNIVERSITY (TACU) please allow us to take a moment to explain to you who we are, our vision, mission, strategy, Philosophy of ministry, aims and objectives, and what programs we offer.
The great advantage of TACU is its flexibility. It can be shaped around your personal circumstances, needs and convenience. And you can be confident that the courses and programmes on offer are of the same high standard offered to both full-time and Open Distance Learning students.
Whatever your reasons for inquiring about TACU programmes, we hope you will find something that fans your interest and meets your needs.
It has been our privilege to facilitate thousands to walk through our gates, "to Enter to learn, and go forth to Serve."
We, hereby, as the Administration, the Pentecostal Assemblies of God in Zambia, the Pentecostal Assemblies of Canada, our Church fraternity and other stakeholders welcome you to the TACU family.
Sincerely
Dr. Victor Chanda
Vice Chancellor